The second episode of Wild kids.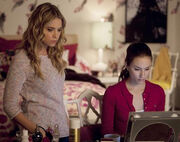 Spencer and Hanna get a another message from A on hanna's laptop saying "Beware I'm be everywhere".Aria starts having feelings for Ezra and decides to go see him when Aria sees Ezra she see with woman who looks very familiar to Aria.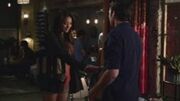 Ad blocker interference detected!
Wikia is a free-to-use site that makes money from advertising. We have a modified experience for viewers using ad blockers

Wikia is not accessible if you've made further modifications. Remove the custom ad blocker rule(s) and the page will load as expected.